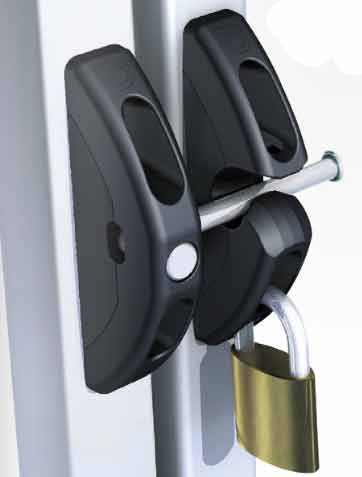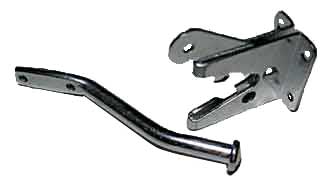 D Latch
Zinc coated easily screw on
$4.25 P/N FK400

Material - Zinc Steel
Widely popular self closing latch when the gate is swung closed the lever drops and keeps the gate closed - also available in powder coated black
Side Pull Latch - Magnetic - Non Lockable

Easily fitted using metal screws or timber screws

$40.70 P/N FK623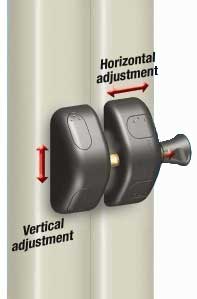 General-Purpose Magnetic Gate Latch - New Improved Design!
The MagnaLatch® Side Pull Model is an inexpensive, general-purpose, magnetic gate latch that offers simple, effective latching for home and garden gates.

With a new sleek design, it offers horizontal and vertical adjustment of up to 5/16" (8mm) for quick installation and extends the life of a gate by allowing easy accommodation of gate sagging and movement over time.

The Side Pull Model is also available as a Glass Gate Hardware Kit, specifically designed to fit glass pool gates and 50mm (2") round posts.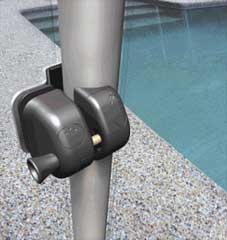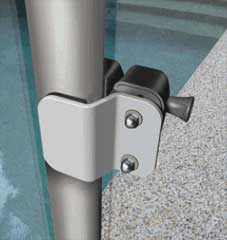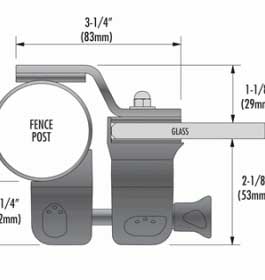 Glass Hardware Kit is also available
Round post Hardware Kit is also available
Features
Patented magnetic self-latching
Meets international barrier/safety codes
Quality molded polymers & stainless steel
Horizontally & vertically adjustable
Won't disengage from shaking & pulling
Tested to 400,000 cycles
Benefits
No mechanical jamming during closure
Unprecedented reliability & safety
No rusting, binding or staining
Easy installation
Can't be forced open
Proven to last the test of time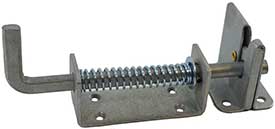 Spring loaded Pad Latch
Zinc coated easily screw on
$14.50 Part Number FK402

Swings shut and closes but requires to slide the bolt to open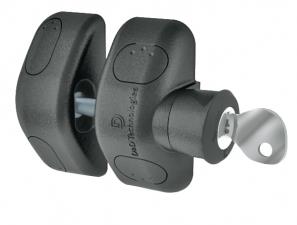 Side Pull Latch - Magnetic - Lockable with key

Easily fitted using metal screws or timber screws

$46.60 P/N FK600
Side Pull Latch - Magnetic - 50mm Round Post to Glass

Easily fitted using metal screws or timber screws

$78.00 P/N FK620
There are many different types gate latches, deadbolts, locking latches, spring latch, magnetic latches for gates. Made from all differnet types of materials, polymer plastic, steel, stainless steel and brass. Gothic latches are still popular known as ring turn latches. There are thumb activated latch that offers a handle to grip and a lever to release the gate latch, Some thumb latches are designed offer architectural styling.
Some latches using gravity or spring action to close. We offer a service where we can powder coat your latch to most colours to suit your gate.

There are gate latches that fit round and square post and gates, there is also a range of gate latches that can be fitted to glass gates.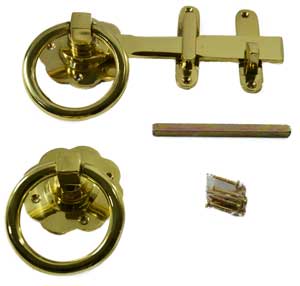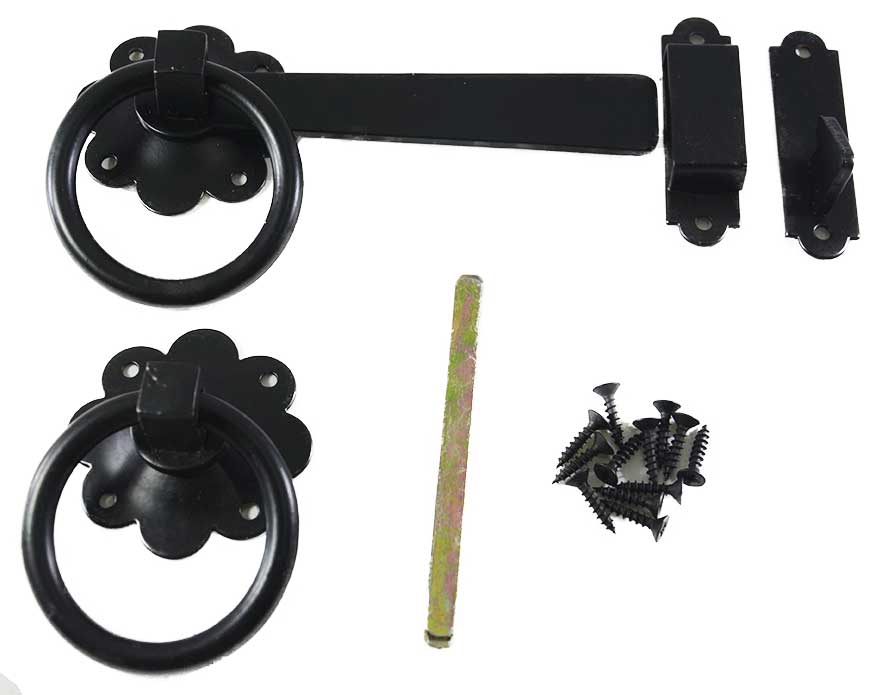 Gothic Latches
Latches for Gates


We Ship Australia wide
International buyers must apply for
shipping charges prior to purchasing
incorporating
TigerLink Hardware
We Ship
World-Wide
12 years on
still growing
Gate Latch
T-Latch

Is lockable and provides a padlock storage feature.
Easy to install, operates from one side only.

$25.95 P/N FK605