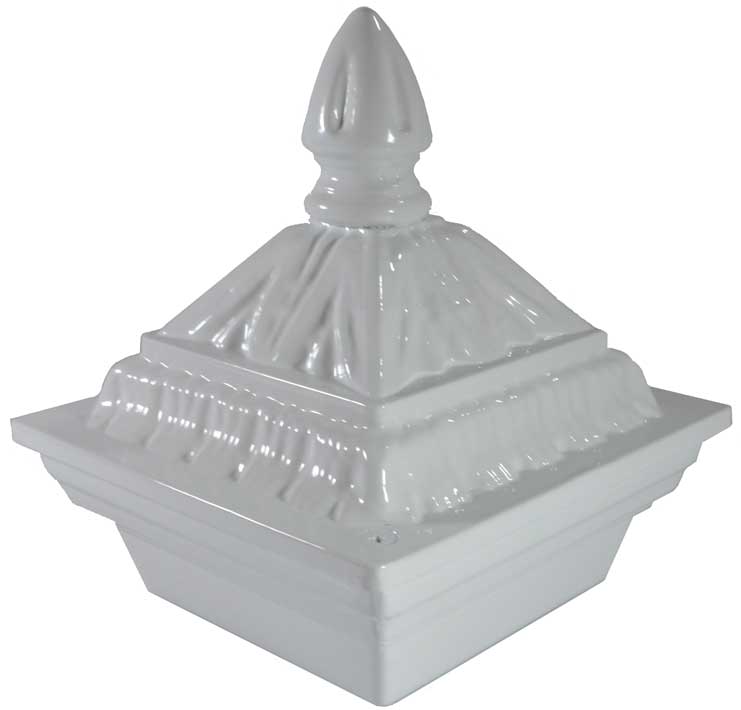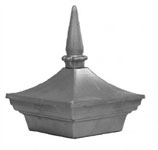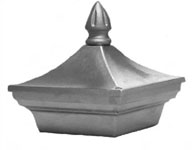 Post Decorative Cap No. 3
Post Decorative Cap No. 5
Post Decorative Cap No. 7
Fit on over 90x90mm
CP722 $ 58
Fit on over 100x100mm
CP720 $ 58
Fit on over 120x120mm
CP724 $ 68
Fit on on Top 125x125mm
CP726 $ 68
Fit on on Top 150x150mm
CP728 $ 85
Fit on over 90x90mm
CP742 $ 58
Fit on over 100x100mm
CP740 $ 58
Fit on over 120x120mm
CP744 $ 68
Fit on on Top 125x125mm
CP746 $ 68
Fit on on Top 150x150mm
CP748 $ 85
Fit on over 90x90mm
CP780 $ 58
Fit on over 100x100mm
CP782 $ 58
Fit on over 120x120mm
CP784 $ 68
Fit on on Top 125x125mm
CP786 $ 68
Fit on on Top 150x150mm
CP788 $ 85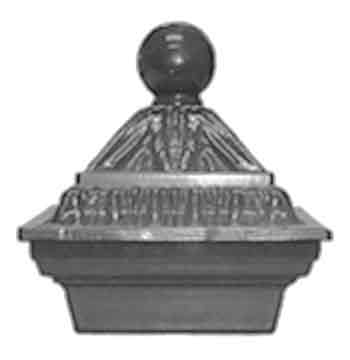 Fit on over 90x90mm
CP760 $ 58
Fit on over 100x100mm
CP762 $ 58
Fit on over 120x120mm
CP764 $ 68
Fit on on Top 125x125mm
CP766 $ 68
Fit on on Top 150x150mm
CP768 $ 85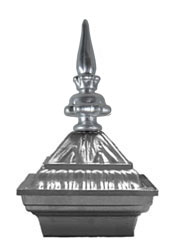 Post Decorative Cap No. 1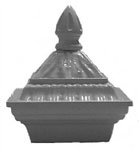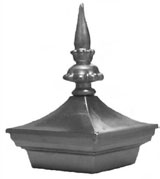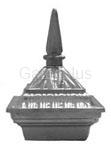 Post Decorative Cap No. 2
Post Decorative Cap No. 4
Post Decorative Cap No. 6
Post Decorative Cap No. 8
Fit on over 90x90mm
CP732 $ 58
Fit on over 100x100mm
CP730 $ 58
Fit on over 120x120mm
CP734 $ 68
Fit on on Top 125x125mm
CP736 $ 68
Fit on on Top 150x150mm
CP738 $ 85
Fit on over 90x90mm
CP750 $ 58
Fit on over 100x100mm
CP752 $ 58
Fit on over 120x120mm
CP754 $ 68
Fit on on Top 125x125mm
CP756 $ 68
Fit on on Top 150x150mm
CP758 $ 85
Fit on over 90x90mm
CP770 $ 58
Fit on over 100x100mm
CP772 $ 58
Fit on over 120x120mm
CP774 $ 68
Fit on on Top 125x125mm
CP776 $ 68
Fit on on Top 150x150mm
CP778 $ 85
Fit on over 90x90mm
CP790 $ 58
Fit on over 100x100mm
CP792 $ 58
Fit on over 120x120mm
CP794 $ 68
Fit on on Top 125x125mm
CP796 $ 68
Fit on on Top 150x150mm
CP798 $ 85
For a Short Time we are offering to
powder
coat
these caps FREE of charge

(saving you $20 each caps)

simply send us an email letting us know what colour you want.

Conditions apply with selection of colours, although most colours are avaialble.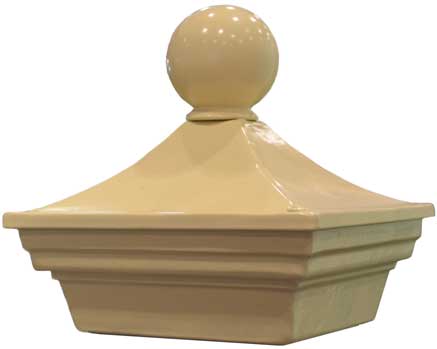 Decorative Finials Caps for Metal or Timber Post
EMAIL your choice of colour to
- sales@gatesplus.com.au
Post Capital Caps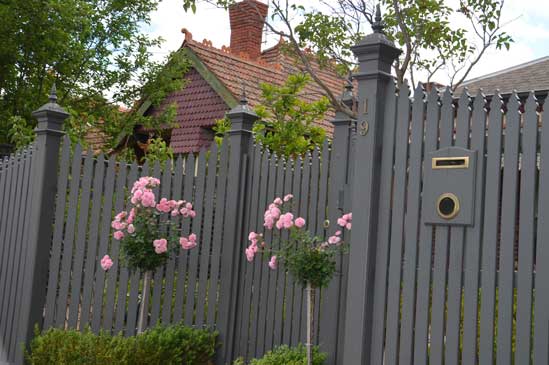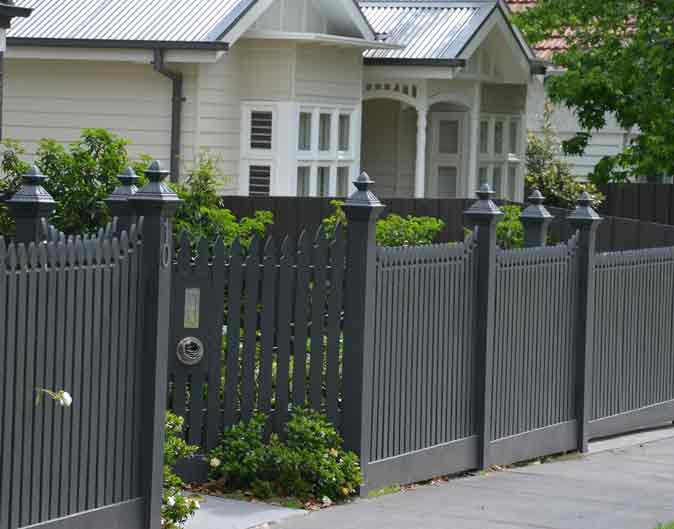 Post Capitals are easy to install over timber post, We can powder coat to any colour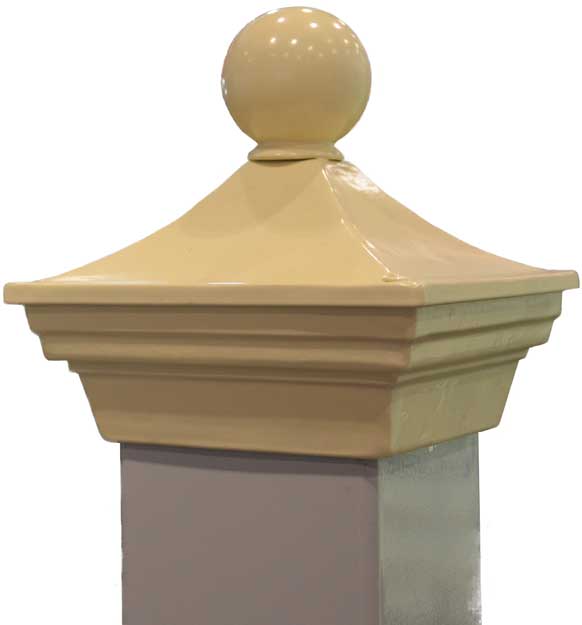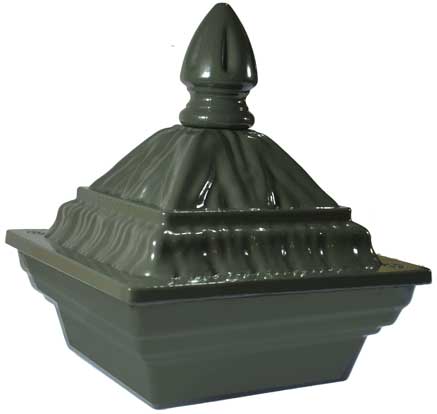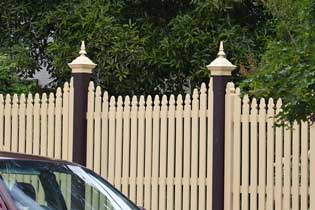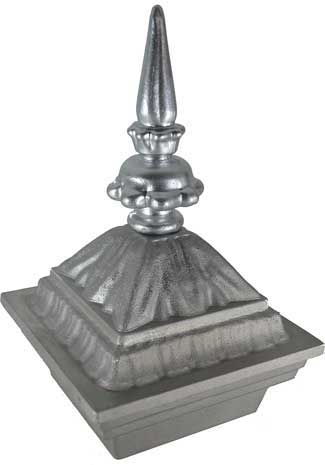 They are sold in a Mill Finish (aluminium )
Ready to be painted.
Post Decoration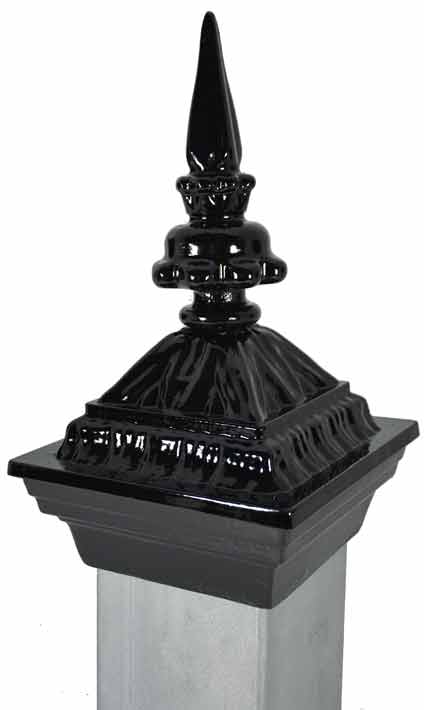 Size 1558(H)x230mm(W)

MS995 $685.00 inc GST

For order
please email: sales@gatesplus.com.au
Powder Coat your Post Caps

Colour Chart - Click Here
Post decorative end cap for metal post or timber post, ect. Our wide range of push fit cap for all sizes 90x90mm, 100x100mm, 120x120mm, 125x125mm, 150x150mm post with superior quality.

Ideal for both Steel, Aluminium and Timber post.