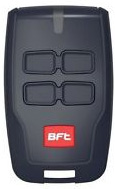 Product Details
BFT Remotes for both Swing and Sliding Gate Motors
MITTO 433 MHz rolling code remotes for automatic gates, garage doors and other automated devices

SecuraCode® code hopping technology generates a new random code from over 4.29 billion possibilities with each use of a Remote.

This ensures that with such odds only your Gate Remotes will ever open your gate or door, and that once a code is used it cannot be reused by "code grabbing" devices for unauthorised entry.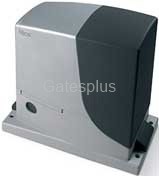 Sliding
Gate
Motor
Gate
Locks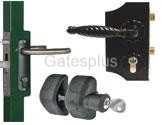 Safety
Beams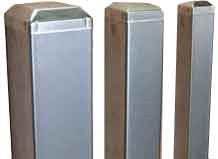 Steel
Post

How to program this remote
1 x Battery included with every Remote
BFT Mitto
4 Button 433Mhz
Code - GM845
$49.00 Free Postage
Battery to Suit BFT 23A
Code - GM190

Note - The remote with the RED buttons is the old remote you want to copy.
BFT Remotes
BFT Program remote to Deimos/Ares BTA Start/Stop
BFT Program remote to Merek/Thalia board