Delivering
Australia-wide
and WorldWide
Nice EDSWG Wireless Keypad

The Nice EDSWG is a wireless 3 channel keypad which operates on the standard 433.92 MHz frequency. With its durable vandal proof protective housing made of aluminum, it is easily one of the best keypads on the market. The vandal proof EDSW is made with a 27mm depth aluminium casing providing it with a replaceable battery, making the keypad 100% wireless.

Features:
3 Channel transmitter (A, B or C)
25m range with free space
Backlit keypad
Vandal proof casing
2 year battery life (based on 10 transmissions/day)

Specifications:
Channels: 3
Frequency: 433.92MHz
Range: 25m
Battery life: 2 years
Battery Type: 2 x 3V CR2430
Protection class: IP54
Operating temperature: -10°C ~ 55°C
Dimensions 70 x 70 x 27 mm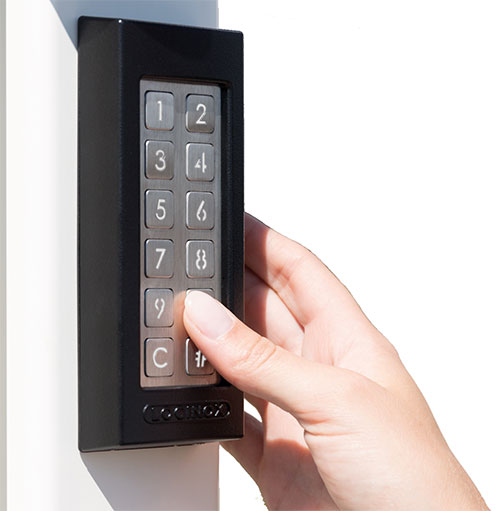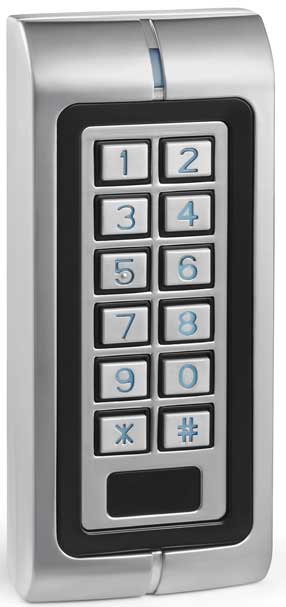 Operating Voltage 12-24V DC/ 12-18V AC

Standalone Single Relay Keypad
Waterproof and weather resistant functions

Block Enrolment for Quick installer setup

Waterproof and weather resistant functions





$145.00
Code. ET270

Dual 12-24V DC Model
Keypad - Hard Wired $145.00 Code - ET270
Keypad for Nice Motors - Wireless $159.00 Code - ET275
Wireless Keypad for Nice Gate Motors Only
Code - ET275

$195.00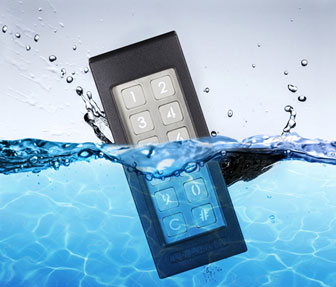 Strong, frost-free and watertight keypad
Hardwired from
Locinox
The SlimStone keypad with integrated LED lighting is unique in its kind thanks to its strength. The keypad was developed and tested for use in the most extreme weather conditions to guarantee access control in all circumstances. Assembly and mounting are very easy. Thanks to the integrated relay, with a common open and closed contact, both the coupling to Locinox and other automation products and the programming of the SlimStone is very easy. Provided with innovative Quick-Fix or alternative fixing for wood and stone.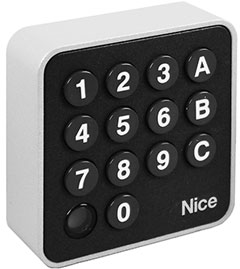 SlimStone Keypad

Code - ET200

$265.00

Up to 2,500 Users
keystroke backlight
Built In Card Reader
Built In Buzzer
Normally open and normally closed contacts
Adjustable latching time
Adjustable alarm time
Keypad Lockout option
Exit Button Input
Alarm Output
4-8 Digit pin code
Metal Casing
Blue Backlight
Anti-Tamper
Door Open Too Long Detection (DOTL)
Wiegand input/output (26 BIT)
There is machine code for W1-B, so when you connect it to the networked controller, you can know who send the signals to the controllers.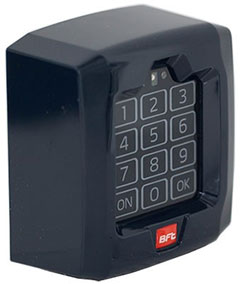 Keypad for BFT Motors - Wireless $179.00 Code - ET276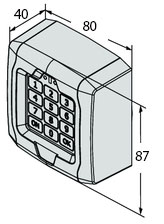 Code - ET276

$179.00

Includes:

Genuine Wireless digital touchpad
2 x Batteries type CR123A
Wall Mounting Screws
Installation Instructions
Free standard delivery Australia-wide*
2 Years Manufacturers Warranty*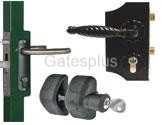 Gate
Locks
Gate
Hinges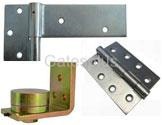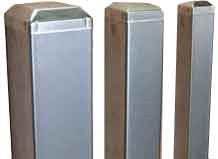 Steel
Post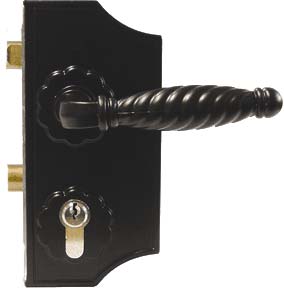 Bolt on
Lock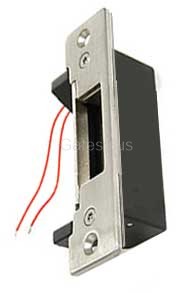 Electric
Gate
Striker
Operating Temperature

-40 oC ~ 60 oC (-40 oF ~ 140 oF)

Operating Humidity

20% RH ~ 85% RH

Meets IP66

Standard
Wired and Wireless Keypad
Keypads for Doors and Gates