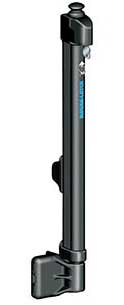 Magna Latch
Ideal for
Swimming Pool
House Gate
Safety Gates
Top Pull


$79.00

P/N FK626
plus postage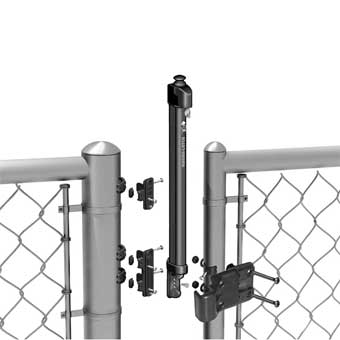 Top Pull Round Post Adaptor Kit
(Magna latch not included used only to show how the round post kit is positioned)
The above latches FK624 and the FK626 both can screw onto square tubular steel or timber without a kit adaptor.

The Round Post Adaptor Kit is an optional kit for mounting Top Pull and Vertical Pull models to gates and fences with round posts.

The Kit includes adaptor brackets and shims to fit most common chainlink and railing post diameters.

Suitable for fence post diameters of 1 7/8" - 2 7/8" (48-73mm) and gate posts from 1 3/8" - 2" (35mm-51mm).


Round Post Adaptor Kit for Series 2 PoolLock - $25.60 P/N FK474

plus postage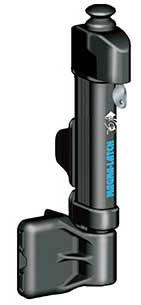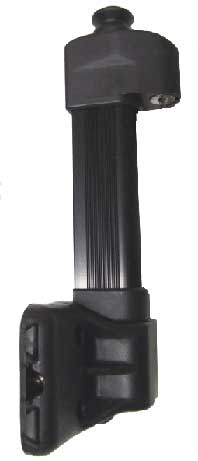 Safety and Security for Children and Pets


The Vertical Pull Model, also known as the Pet Latch, uses the same revolutionary technology as the Top Pull Model in a smaller, more compact body.

It is suitable for mounting on taller pool gates where it will still be out of reach of children, as well as on garden or household gates to provide a safety barrier for pets.

Like the Top Pull Model, the Pet Latch offers easy adjustment, is key-lockable for added security and won't disengage from shaking or pulling.

Always confirm local fence/barrier regulations before installation.


$74.89
P/N FK624

plus postage




White model is not available in Australia.
Only available in USA
Magna Latch and Self Closing hinges Combo Pack
1 x P/N FK626 and 2 x HN730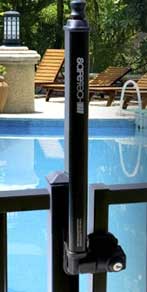 Safetech Safe-T-latch features are
Patented self-latching magnetic mechanism
adjustable - vertical & horizontally
lockable with & without keys
Stainless steel components
fiber reinforced polymer
bind-free operation
uv stabilized
rust free
$72.50
P/N FK625

Make way for the series 2 hinges,

This Swimming pool lock Kit includes
1 x Magna Latch Swimming lock
2 x Tru close hinges (regular) adjustable - With legs only
1 x Safety Cap
1 x Spare Key
Galvanized Fasterners


$99
P/N FK 628



Swimming pool lock with key locks
At time point of time the
round post adaptor kit can only work with the series 2
Pool latch, We have them in stock, D&D Technologies as yet to announce a date for the release of the round post adapter kit for the Series 3 pool latch.


We Ship Australia wide
International buyers must apply for
shipping charges prior to purchasing
incorporating
TigerLink Hardware
We Ship
World-Wide
12 years on
still growing
Swimming Pool Locks and Latches

Relative Products