Part
Number

DESCRIPTION
Outside
Diameter
Nominal
bore
CPSR539

Galvabond Round Steel

26.9mm

20NB

CPSR540

Galvabond Round Steel

33.7mm

25NB

CPSR542

Galvabond Round Steel

42.4mm

32NB

CPSR544

Galvabond Round Steel

48.5mm

40NB

CPSR546

Galvabond Round Steel

60mm




50NB

CPSR552

Galvabond Round Steel

76.1mm

65NB

CPSR555

Galvabond Round Steel

90mm

80NB

CPSR562

Galvabond Round Steel

101.5mm

90NB

CPSR565

Galvabond Round Steel


115mm


100NB

CPSR570

Galvabond Round Steel

140mm

125NB

CPSR575

Galvabond Round Steel

165mm

150NB

CPSR580

Galvabond Round Steel

220mm

200NB
Part
Number

DESCRIPTION
Outside
Diameter

CPSR539b

Galvabond Round Steel

26.9mm

CPSR540b

Galvabond Round Steel

33.7mm

CPSR542b

Galvabond Round Steel

42.4mm

CPSR544b

Galvabond Round Steel

48.5mm

CPSR546b

Galvabond Round Steel

60mm

CP552b

Galvabond Round Steel

76.1mm



CP555b

Galvabond Round Steel

90mm




CP562b

Galvabond Round Steel

101.5mm

CPSR565b

Galvabond Round Steel

115mm



CPSR570b

Galvabond Round Steel

140mm

CPSR575b

Galvabond Round Steel

165mm



CPSR580b

Galvabond Round Steel

220mm
Galvabond
Round Steel End Caps
Zinc Finish
Galvabond
Round Steel End Caps
in Black
We can Powder
Coated
to
most
colours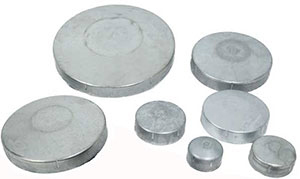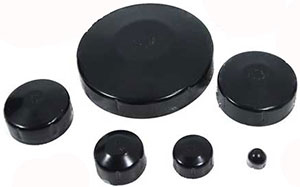 P/N

DESCRIPTION
Outside
Diameter
CPSR541

Galvanised Round Steel

20mm

CPSR543

Galvanised Round Steel

25mm




CPSR545

Galvanised Round Steel

32mm

CPSR547

Galvanised Round Steel

40mm

CPSR548

Galvanised Round Steel

50mm

CPSR550

Galvanised Round Steel

65mm

CPSR556

Galvanised Round Steel

80mm

CPSR560

Galvanised Round Steel

90mm



CPSR566

Galvanised Round Steel

100mm



(Hot Dipped Galvanized)
Round Steel End Caps
Steel Galvanized Post Caps - easy to install simply knock them on with a hammer giving your post that finished look and protect the inside from water gathering which can cause rust inside the post

GALVABOND® is a zinc-coated commercial forming steel with a spangled surface unlike Galvanized Hot Dip.
The measurements shown are inside dimensions of the caps so a 40x40mm cap wil fit over a 40x40mm tube.
Powder Coat your Caps
We have a large number of Gal Caps already powder coated in Black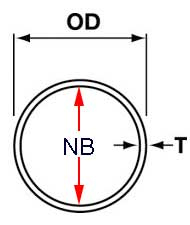 Nominal Bore (NB) is the inside diameter of the pipe

Outside diameter (OD) is the outside diameter of the pipe.

T - is the wall thickness of the pipe the greater the thickness the outside diameter expands not the inside diameter.

Pipe has always been supplied by this way mainly pipe is used in the Gas and water industry so the inside diameter is important moving water and gas the more pressure of gas and water the thicker the wall thickness needs to be.

Saying that there is round gal pipe being supplied designed for structural use.
Click on the
Part Numbers
to See specification
Click on the
Part number
to See
specification


Click on the
Part Number
to See
specification
Plastic
Round
Caps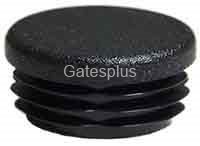 Rectangular
Caps
Plastic
Square
Caps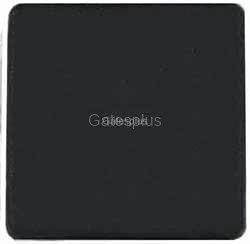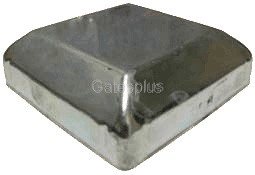 Steel
Galv.
Caps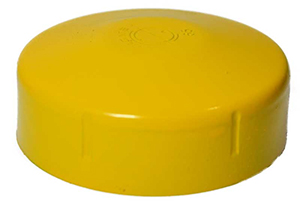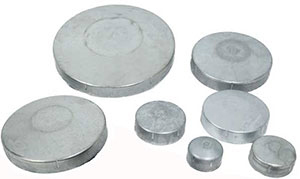 We can powder coat these steel caps to any colour an extra charge applies
List of Steel Round End Caps
Round Galvabond/ Galvanized Post Caps