Delivering
Australia-wide
and WorldWide
Lokk-Bolt For METAL GATES
457mm (18") for Metal gates LB118BX
$123.95 P/N DB460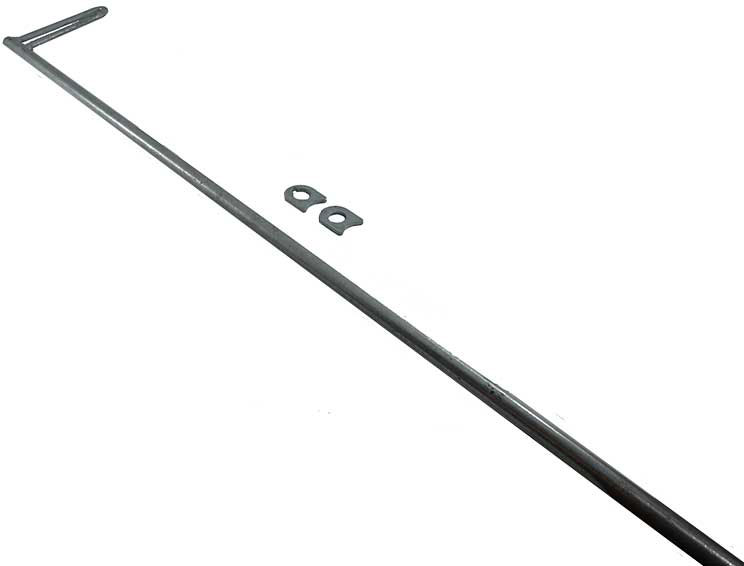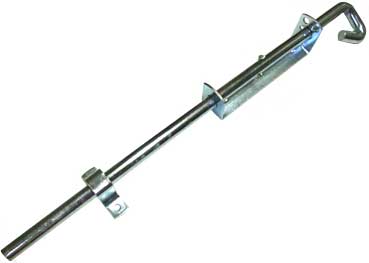 450mm Long x 12mm Pin
$33.20 P/N DB450
Lockable Security Bolt - Ideal for Double-Drive Gates

The LokkBolt cane-bolt is a superbly stylish and long-lasting privacy and security drop-bolt.
It is key-lockable and available in two lengths (457mm and 610mm").
Quick and simple to install on all gate and fence materials, there are special models available for metal.

Clever bolt retention grooves mean this cane-bolt will never drop, drag, bend or grind across driveways!
An optional Base Plate offers added strength to the securing ground hole.

Re-keyable 6-pin locks that are keyed-alike to other D&D products with 6-pin locks.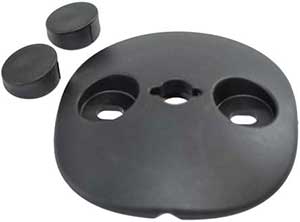 Lokk Bolt Moulded Base Plate
with Caps - No need to drill a drop bolt hole in your Driveway
only requires 2 x 8mm dynabolts. Tested to with stand car tyres

Dia - 120mm
Height - 20mm
Only Black colour avilable

Part Number - FK475 $ 32.70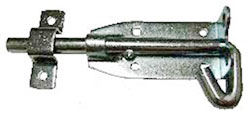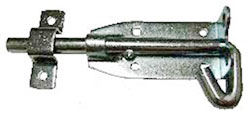 Pad Bolt Zinc plated
Only Black colour avilable
Lokk-Bolt For WOOD GATES
457mm
(18") for Wood gates LB218BX

$143.95 P/N DB461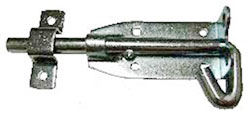 L
100mm x
T
30mm x
P
34mm x
D
9mm
$ 23.40 P/N FK115
DROP BOLTS Zinc
550mm Long x 16mm Pin
$39.50 P/N DB455
300mm Long x 12mm Pin
$22.90 P/N DB300
650mm Long x 16mm Pin
$46.60 P/N DB458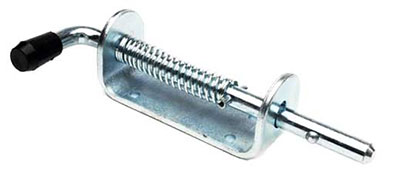 Spring Loaded Bolt 130mm
LATCH CATCH WITH PULL AND STOP FUNCTION

DIMENSIONS: 12X130MM
ZINC PLATED

Part Number - FK409 $ 22.50/each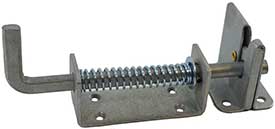 Spring loaded Pad Latch
Zinc coated easily screw on
$32.50 Part Number FK402

Swings shut and closes but requires to slide the bolt to open
Drop Bolts and Sliding Bolts










Mounting
Plate = P
L
150mm x
T
40mm x
P
34mm x

D
9mm $ 25.12 P/N FK120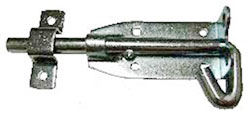 L
175mm x
T
60mm x
P
46mm x
D
12mm
$ 26.00 P/N FK125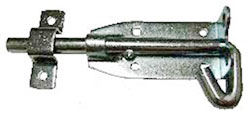 L
215mm x
T
55mm x
P
45mm x
D
12mm
$ 28.50 P/N FK160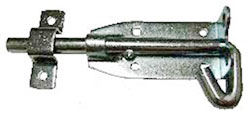 L
140mm x
T
38mm x
P
46mm x
D
12mm
$ 25.00 P/N FK150


Gate
Locks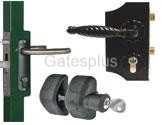 Gate
Hinges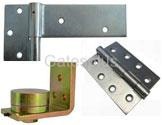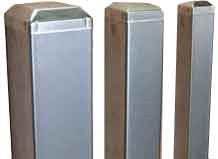 Steel
Post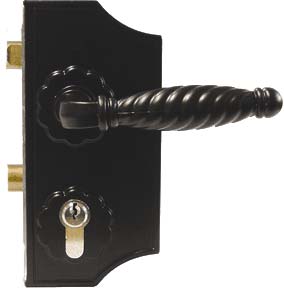 Bolt on
Lock
Long Drop Bolts
with weld on lugs
Lenght 1050mm x 16mm Dia with weld on lugs

P/N DB466 - $69.00
Shipping - $8.00

610mm (24") for Metal gates LB124BX
$163.00 P/N DB462
Drop and Sliding Bolts for Gates