Product detail :
Spear Head Windsor fit 75x16 mm Part Number MS 806, Windsor to fit inside 75x16 mm tube Registered Design. Windsor 75x16 mm, Height 105, Width 78. Material: Aluminium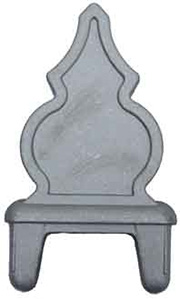 ---
---

Windsor
fit 75x16mm tube
Measurement

---
---
---
---
This shape is traditionally taken from Windsor timber picketts these caps simply
are knock into the ends of Galvanized tube 75x15, Unlike Timber picketts these do not require painting and are simply self cleaning although a bucket of soapy water and a rag brings them back to new,

If you require the look of the Windsor pickett timber fence but not wanting the maintenance then these are the next best thing.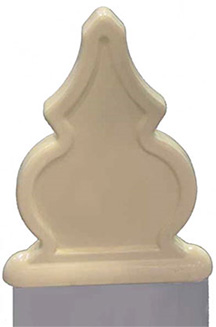 Spear
Tips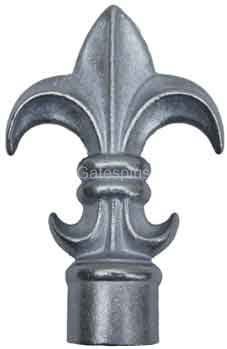 Capital
Post
Caps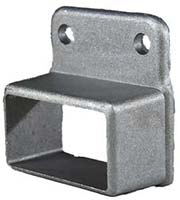 Fencing
Bracket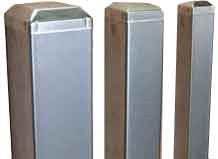 Steel
Post
Postage & Handling Fee applies

Contact Us for volume sales availability or
combine postage
Contact Us or phone us 1300 121 666
| | | | |
| --- | --- | --- | --- |
| Qty | $ each | $ Total | |
| 10 | $3.25 | $32.50 | |
| 20 | $3.10 | $62.00 | |
| 50 | $2.90 | $145.00 | |
| 100 | $2.75 | $275.00 | |
| 200 | $2.65 | $530.00 | |
| 500 | $2.55 | $1275.00 | |
Spear Head Windsor Top
Spear Tip Windsor fit 75x16 mm
Part Number MS806



Delivering
Australia-wide
and WorldWide