Delivering
Australia-wide
and WorldWide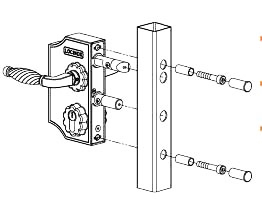 LAPQ10
Adjustable from
10mm till 30mm
Suit 6,7,8,10mm Flat Bar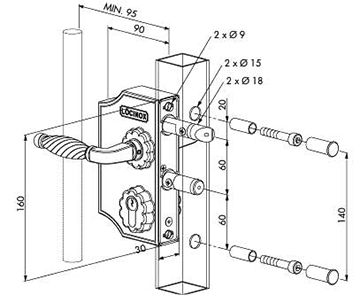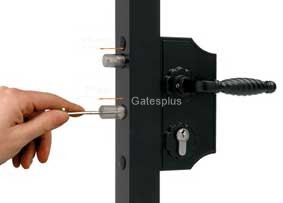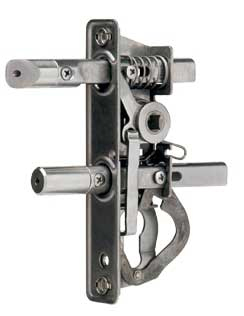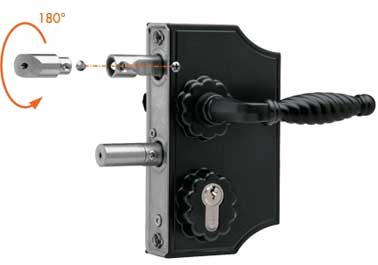 20mm
20mm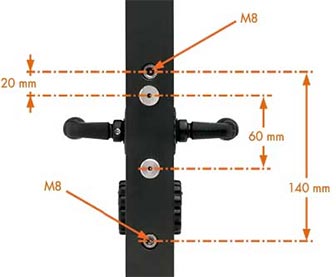 Fixing and Centre Distances
Adjustable 20mm Continous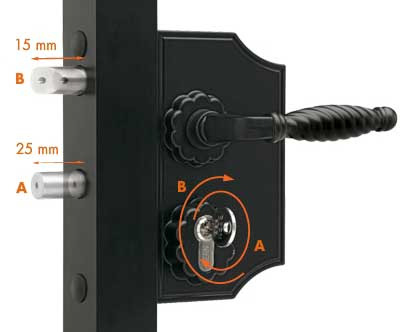 Change the tongue Left or Right easy as.
Looking inside the Locinox Gate Stainless Steel Mechanism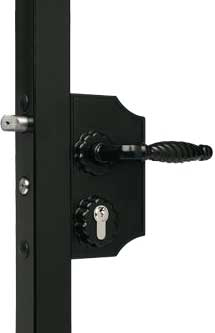 Easy Left or Right Changing of the self-latching bolt

Throw of 25mm in 1 Turn of the key

Key-Operated

Adjustment of the bolts up to 20mm continuous without removing the lockbox

Fixing with 2 hexagon sockets head screws

Centre distance bolts 60mm






$159.25
P/N FK445
This locinox Ornamental lock comes with a aluminum housing and stainless steel mechanism. The 20 mm continuous adjustability of the Spring and Dead Bolts allows a perfect alignment of your locking mechanism. A solid stainless steel deadbolt with a 23 mm throw guarantees a secure locking. Standard supplied with *zamac ornamental handle pair.


*Zamac is a family of alloys with a base metal of zinc and alloying elements of aluminium, magnesium, and copper.

We can Powder Coat these locks in many colours a extra fee is incured, please email me your request of colour. Attention Gary

Contact Us
The same installation for the above locinox lock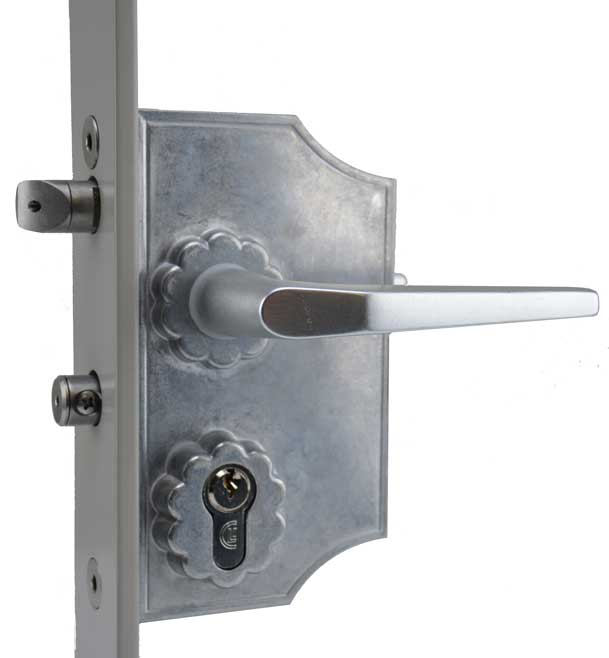 $168.75
P/N FK447
$177.45
P/N FK449
$181.45
P/N FK443
Flat Profile - Flat Bar upto 10mm, Mill finish shown here but we can Powder Coated to most Colours

FK443 - $181.45

No Need to drill the holes I done it for you in 40mm and 50mm @ 2100mm......

40x40mm Tube - holes drilled for the lock 1000mm from the bottom - Tube length 2100mm - $28.00




50x50mm Tube - holes drilled from the bottom 1000mm
Length 2100mm - $32.00


Gate
Locks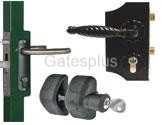 Gate
Hinges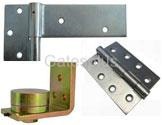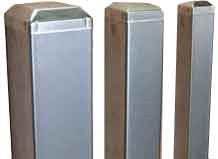 Steel
Post
Locinox locks can be supplied with a lockwood style key barrel if required maybe you need to have the house key fit this locks, Normally supplied with a Euro key barrel, an extra charge is required for the lockwood style barrel call our office to discuss your needs.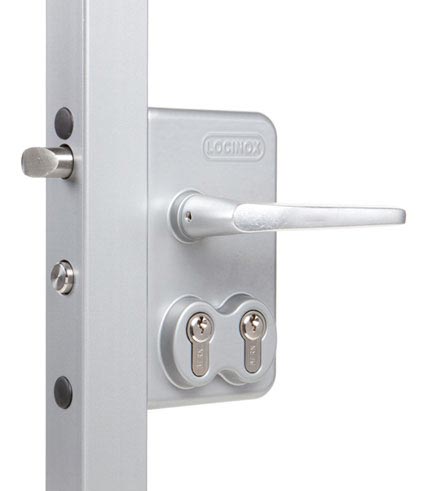 Industrial
Locks

Pedestrian
Gate Closer
LAKQ30
Adjustable from
30mm till 50mm
Suit 30mm Square Tube
LAKQ40
Adjustable from
40mm till 50mm
Suit 40mm Square Tube
LAKQ60
Adjustable from
60mm till 80mm
Suit 50, 60mm Square Tube

Locinox Bolt on Gate Lock
One of the Best Locks on the Market
There's no many locks that still work after 12 years in the open weather.