Delivering
Australia-wide
and WorldWide
12 x 75mm
Single $2.95
FS512

10 Pack $27.00
10 x 150mm
Single $4.50
FS510

10 Pack $43.00
10 x 100mm
Single $2.45
FS508

10 Pack $22.50
8 x 75mm
Single $1.65
FS500

10 Pack $13.50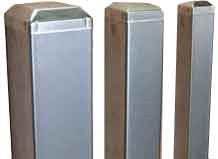 Steel
Post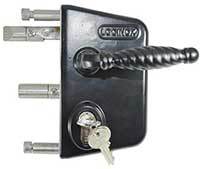 Wrought
Iron
Locks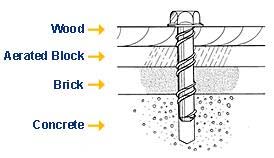 Close to edge ability, non-expanding, and this is important when installing post on the edge were as dynabolts are expanding the hole and a very high chance of cracking the concrete.
The original Screwbolt - high-strength masonry anchor. The innovative screw anchor from the UK.
The Excalibur Screwbolt is manufactured from boron steel, and are, as standard, case hardened and tempered to the Exacalibur specification; therefore a class of quality of grade 10.9 is a comparison based upon the core hardness figure achieved.

The unique patented thread of Excalibur Bolts makes it the only Masonry Anchor Screwbolt to be approved as an Undercut Anchor.

8 x 100mm
Single $1.95
FS502

10 Pack $18.50

12 x 150mm
Single $5.45
FS516

10 Pack $49.50

12 x 100mm
Single $3.95
FS514

10 Pack $32.00



10 x 120mm
Single $2.50
FS509

10 Pack $23.00


10 x 75mm
Single $2.25
FS506

10 Pack $21.00

10 x 60mm
Single $2.15
FS504

10 Pack $20.00
Excalibur screw bolts