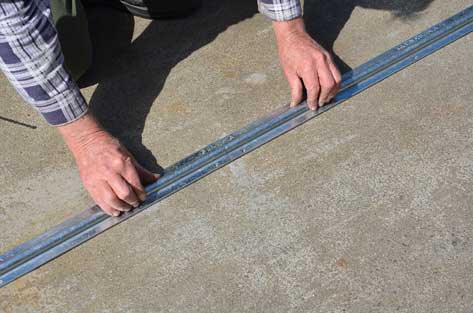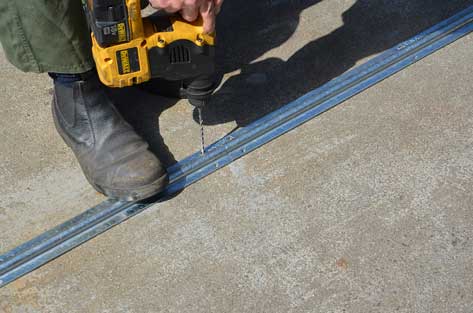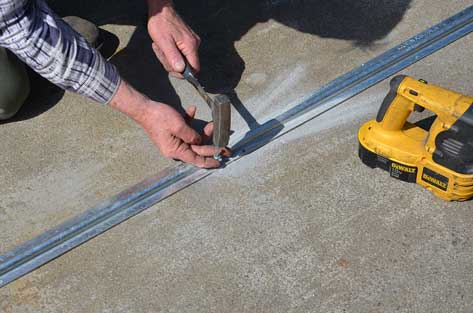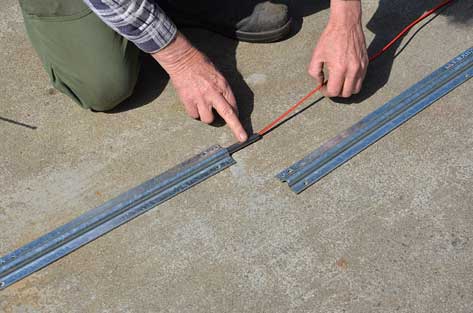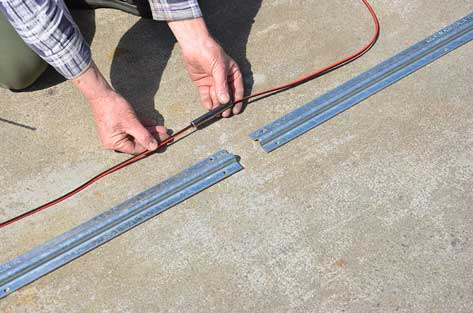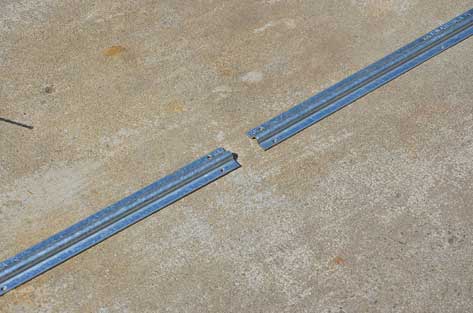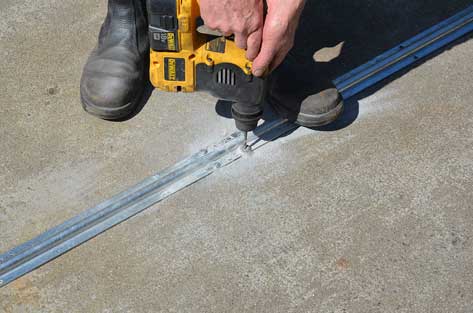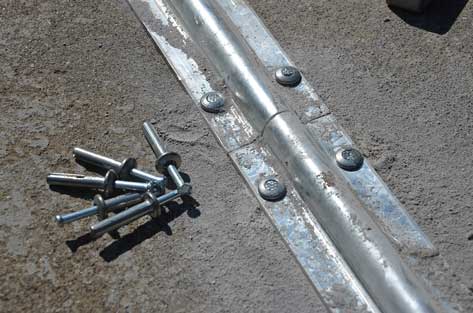 Step 1
Lay the track end to end
Step 2
Use the Tube joiner supplied this provides easy alignment of the track and provides access for a wire if required to supply power or to connect Safety beams from one side to the other under the track instead of digging under the driveway.
Step 3
Make sure there enough of the tube joiner in both end of the track and the wire is laying centre of the track.
Step 4
Bring the ends together
Step 5
Drill the first hole making sure the required depth is drilled,

A hammer drill with a masonary drill is required.
Step 6
Once the hole depth has been reached simply push in Zipfix and hammer down the nail this will expand in the hole making a solid fixing to hold down the floor track
Step 7
Continue to drill the remainder 4 holes
Step 8
Once all the holes are drilled it should look like this
I recommend to drill every hole and fix with fasteners where the vehicle runs over the track, but behind the fence no need every second hole is ample.
Gate
Locks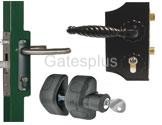 Gate
Hinges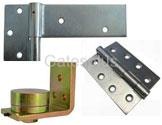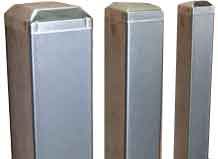 Steel
Post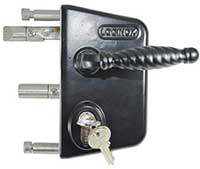 Bolt on
Lock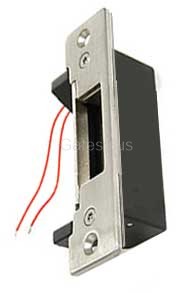 Electric
Gate
Striker
How to lay floor track for a Sliding Gate
Joining Floor Track