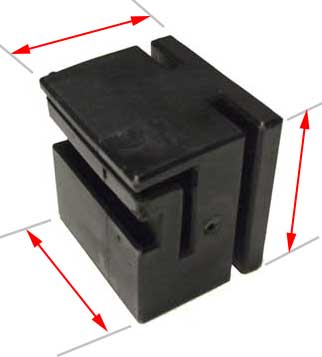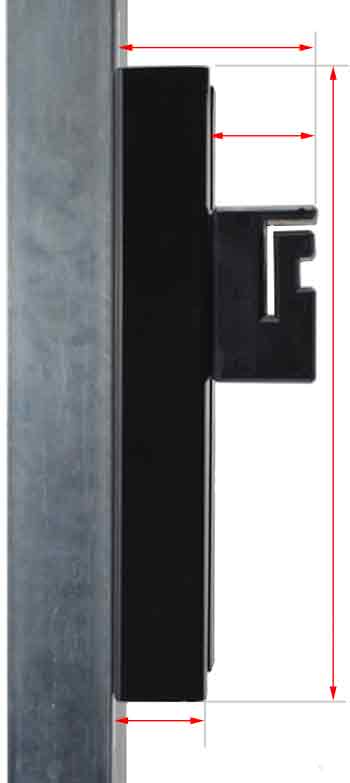 White
$29.95 each
P/N - WH556

Black
$29.95 each
P/N - WH555

Same
dimension
as the black
sliding block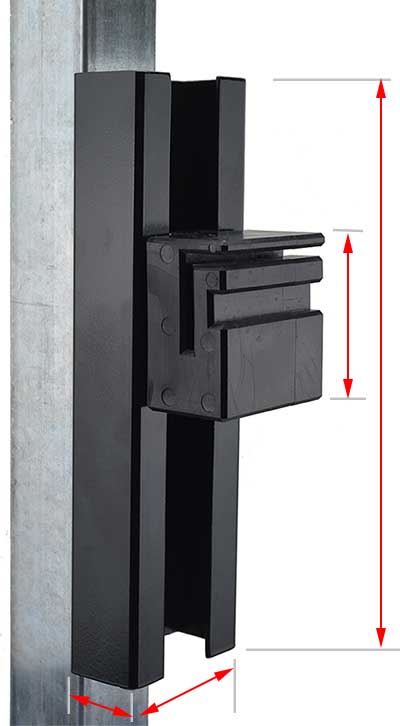 75
mm
Sliding block above I have installed them onto 50x50 post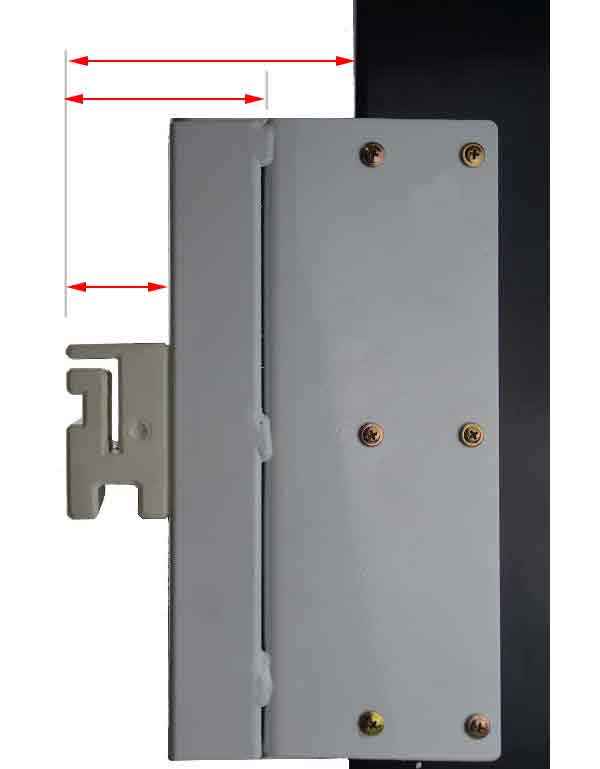 This type of
sliding block holder will give 40mm adjustment sideways
Sliding block holder adjustable - Black or White
Adjustable to 40mm in or out, Simply attach to your post 50x50 or larger to allow the block to slide up and down, Made from Galvanized Steel, Powder Coated Black or White.
* Not including the Sliding Block sold separately
$49.95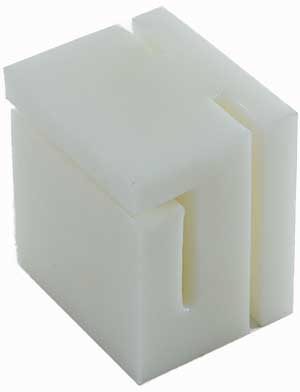 Design to take
30 or 40mm
Angle Steel
Max 3mm thick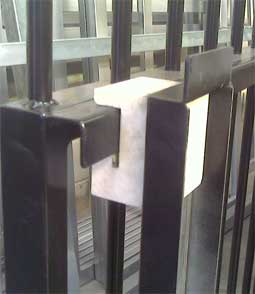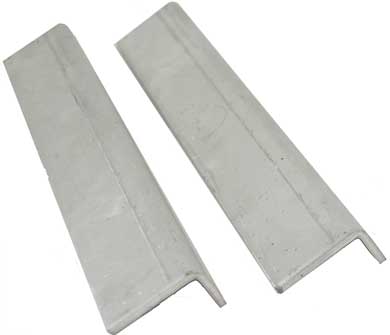 Sliding blocks for Sliding Gate
Sliding Blocks
Made from polytetrafluoroethylene (PTFE)

This is the only way of handling a sliding gate on uneven ground, or when on an angle.
This is ideal because the sliding block, while holding the sliding gate, will move up and down while sliding the gate.

I prefer to use this type of holder system holding the gate upright then using a bracket and 2 rollers.

Sliding Gate Block holder rails (Aluminum) - Requires 75mm post just simply drill and attach each Aluminum strip to each side of the post,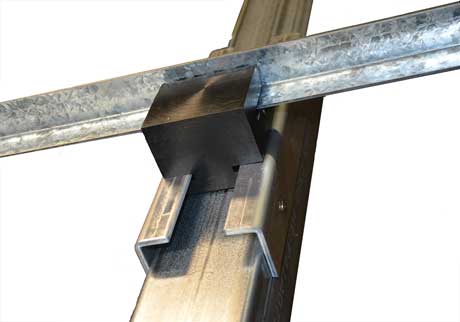 Sliding block holder - Black or White
Simply attach to your post 50x50 or larger to allow the block to slide up and down, Made from Galvanized Steel, Powder Coated Black or White. *Not including the Sliding block sold it is sold separately

$33.20

Sliding Block Rails (2)
Code BKRB370
$23.00 includes 2 slide rails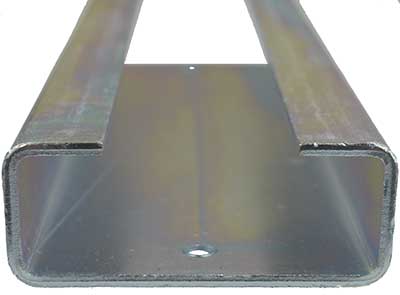 Slides
up
and
Down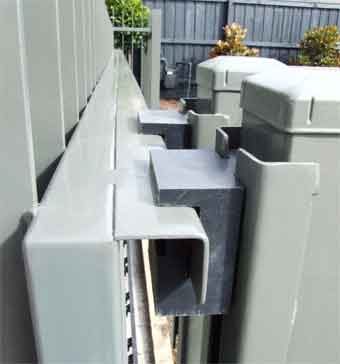 Guide
Rollers
for Sliding
Gates

Sliding
Gate
Kits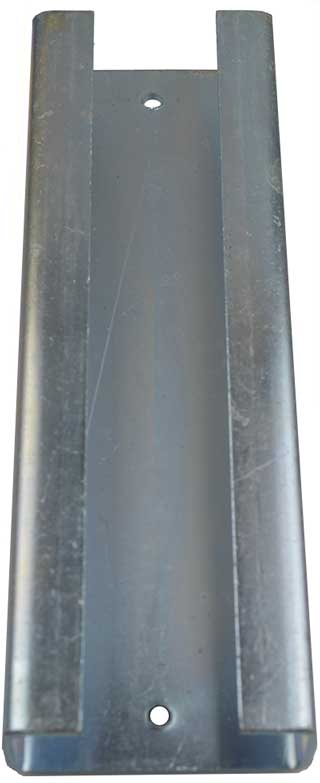 Sliding block holder
Simply attach to your post to allow the block to slide up and down, Made from Galvanized Steel

$25.90
P/N BK371


Roller & Bracket for Sliding
gate
Sliding block not included in the price