Delivering
Australia-wide
and WorldWide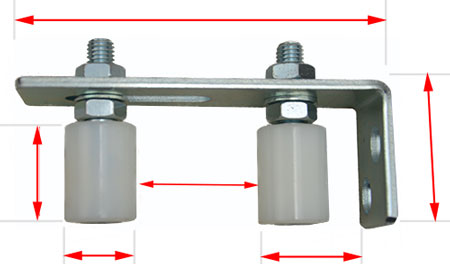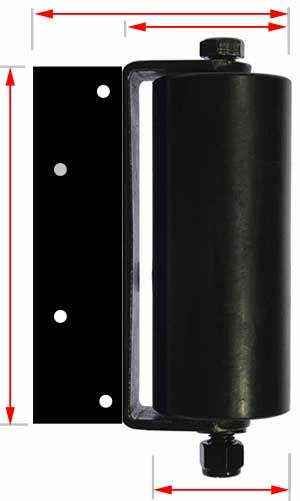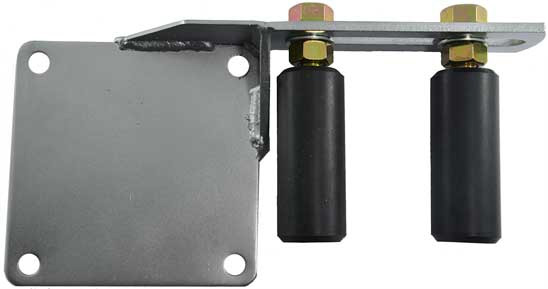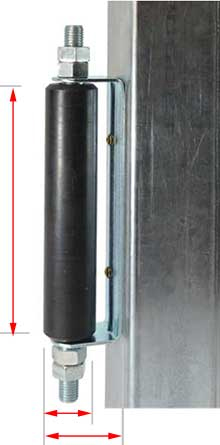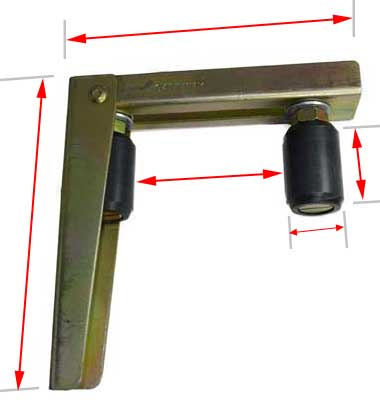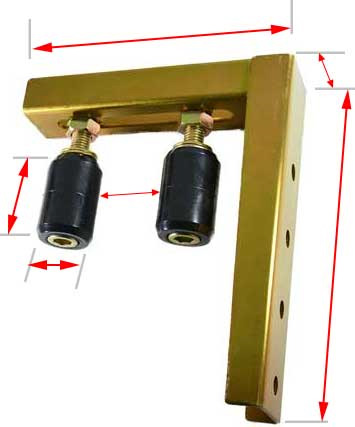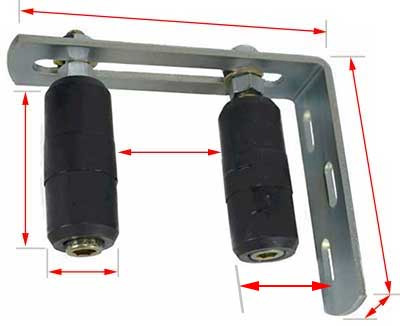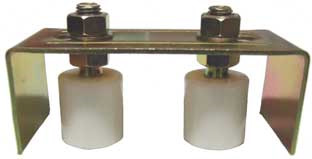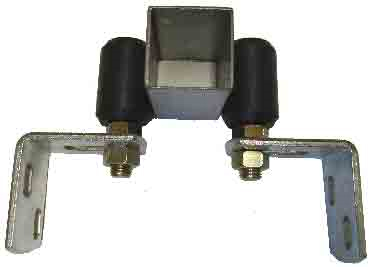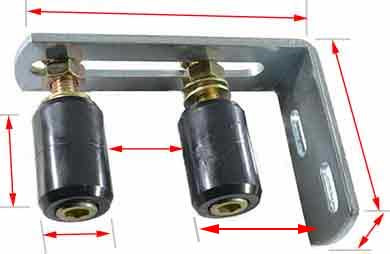 Sliding gate Rollers with a holding Bracket this keep a sliding gate upright whilst travelling to open and close
Guide roller holder with 2 guide rollers
$ 38.90 P/N WH250
Guide Roller 195x40
with holding bracket

P/N WH 188
$ 29.65

End wall or post bracket guide rollers
bolts to the inside of a pillar or post
Comes complete with rollers

Designed to get the Sliding Gate very close to the wall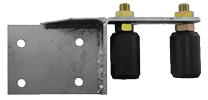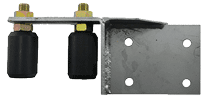 Right
P/N WH254
$76.00


Left - P/N WH252
$76.00
Right - P/N WH254
$76.00
100
mm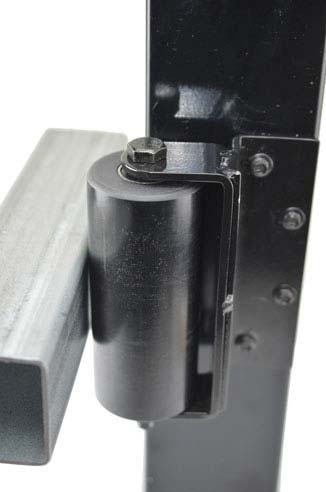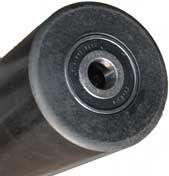 Guide Roller 155x65
with holding bracket

P/N WH 190
$ 55.00

Sealed bearing in both ends

Guide Rollers for Sliding Gate
Adjustable rollers
30mm Dia x 40mm long
Bracket - Zinc Plated
roller colour - Black

$30.80.80 P/N WH226
Guide bracket with 2 Rollers
Adjustable rollers
40mm Dia x 60mm Long
Bracket - Zinc Plated

$39.00 P/N WH245
Guide bracket with 2 Rollers
Adjustable rollers Zinc Plated


$48.80
P/N WH255
Guide Rollers Holder for Sliding Gate inc 2 x 40x60 rollers
Adjustable rollers
Zinc Plated

$54.00 P/N WH288
Guide Rollers Holder for Sliding Gate inc 2 x 40x60 rollers
Adjustable rollers
Zinc Plated

$58.00 P/N WH287
Max
60mm
Min 50mm from post to inside face of roller
Max
80mm
Max
110mm
50
mm
Max
75mm
60
mm
Max
110mm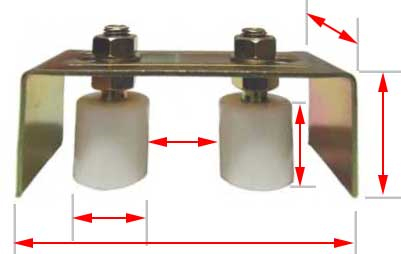 63
mm
43
mm
Max
70mm
Min
30mm


155
mm
Min 45mm from post to inside face of roller
Min 47mm from post to inside face of roller



40mm
Dia
x
60mm
Length

40mm
x
100mm

40mm
x
150mm

Do You require longer rollers please call our sales Dept 1300 121 666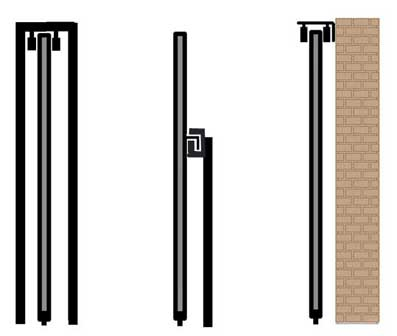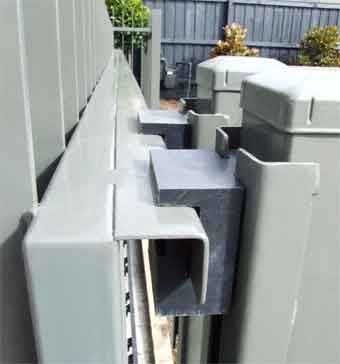 2 free standing posts with a cross member on top.

1 post with the guide roller, and it can be attached anywhere from the middle to the top.

Ideal if you are attaching
pickets to the front of the gate, you don't want to have rollers running over the timber pickets

A bracket attached to a pillar, a brick wall, or even an already existing post.

These are options you can have to guide your sliding gate from a Wall, Post or a pillar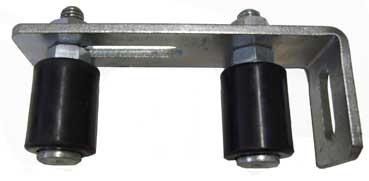 Option 1.
Option 2.
Option 3.
Option 4.
Option 5.
A bracket holding 2 x 40x60 rollers angle iron needs to be 50x50

A bracket each side
holding a roller in each bracket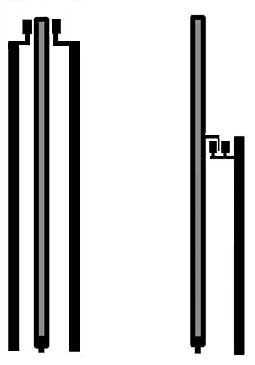 Bracket Set
WH226
Roller
43mm Long
40mm Dia
Left
P/N WH252
$76.00

130
mm
Guide Roller with sealed bearing inside for large sliding gates or sliding gates which lean heavily against one guide roller

Sealed bearing in both ends

Bracket
BKGB299
Wheels
WH130
Bracket
BK305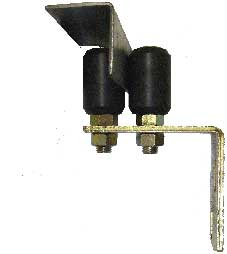 Wheels
WH130
Sliding
Gate
Wheels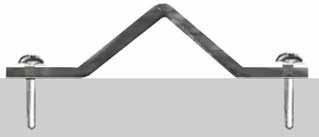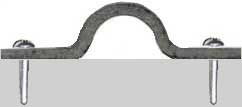 Sliding
Gate
Track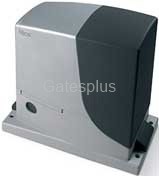 Sliding
Gate
Motor

Safety
Beams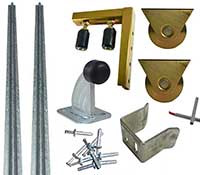 Sliding
Gate
Kits






Sliding
Gate
Holder


Guide
Rollers
for Sliding
Gates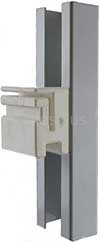 Sliding
Gate
Block
roller only available in black
roller only available in black
Sliding gate Bracket and Roller kit